ATHICFF #5
5th Athens International Children's Film Festival | 14-20.11.2022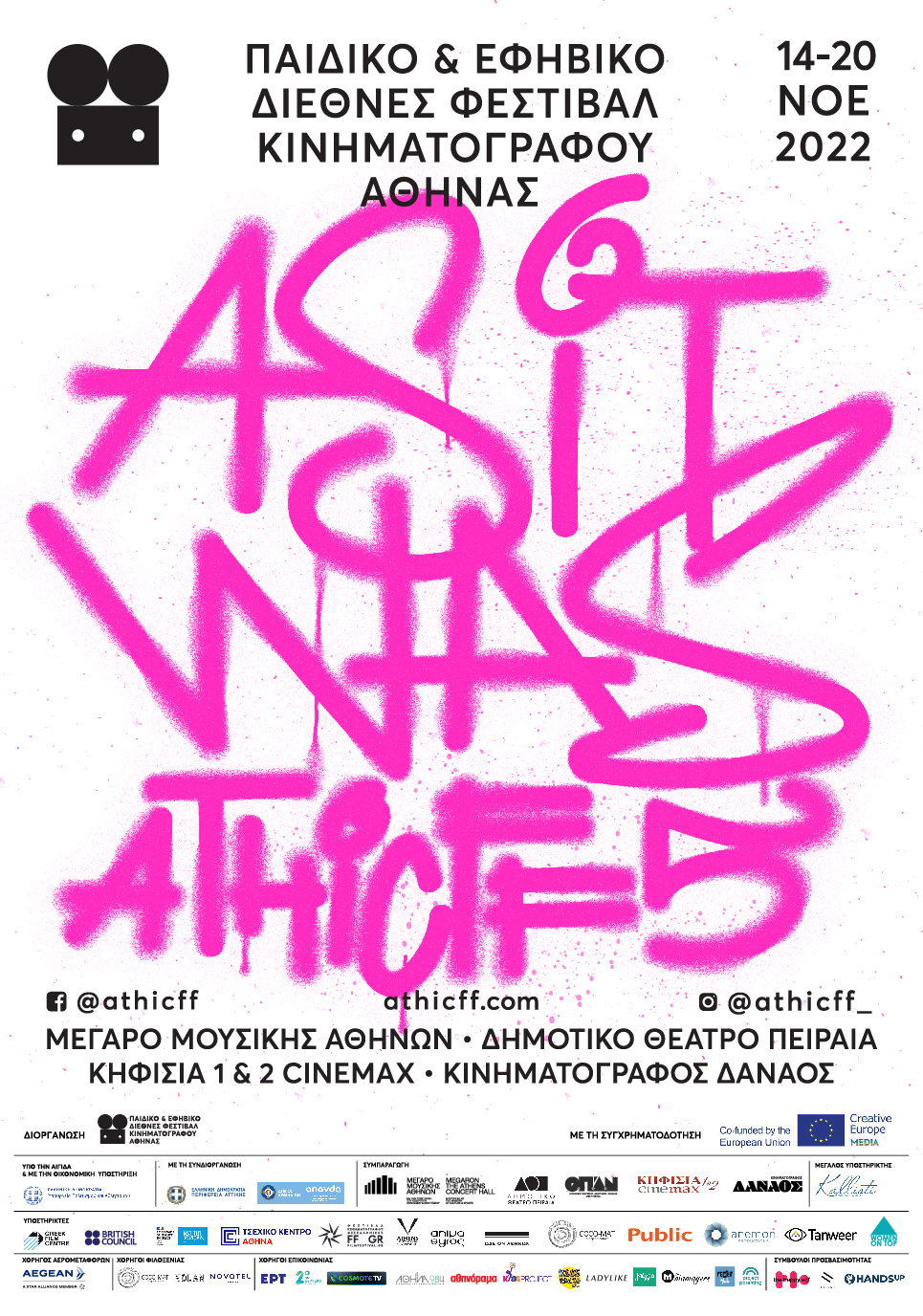 #AsItWas
but not the same
From November 14th to November 20th, 2022, the Athens Ιnternational Children's Film Festival presented an incredible line up of heroes of every size, color, species, and origin, coming from the streets of Athens to outer space! The 5th edition of the festival hosted educators, parents, and cinema lovers at the Athens Concert Hall, the Piraeus Municipal Theater, and the Kifissia 1 & 2 Cinemax and DANAOS theaters.
Audiences of all ages had the opportunity to watch over 100 short and feature-length films from 34 countries, which reflect the reality and richness of modern society's cultures. The heroes of the films, regardless of their origin and appearance, and the life they lead, can inspire children and youth who are seeking their own identity.
As every year, the Festival program had equal representation of male and female directors and portrayed stories of inclusion, breaking down stereotypes, environmental awakening, and digital consciousness.
All Festival friends collected valuable experiences through favourite sections: Shorts for Tots, Digital Etiquette, Night Fright, Fluffy Friends, Live Dubbing, Around the World in 80′, etc. New thematic units were also highlighted: Our Neighborhood, Kids' Picks, and Teens' Picks. For the youngest Festival friends, Baby & Me returned to the specially designed space of the Athens Music Hall, while the lively Playroom was filled with colors and music!
Finally, for the first time, two totally accessible screenings were featured in collaboration with TheHappyAct, Liminal and HandsUp. The Festival audience watched films adapted for people on the autism spectrum, with interpretation in Greek Sign Language and SDH subtitles for deaf and hard-of-hearing individuals and with audio description for individuals with visual impairments.
View the movies here
Image Gallery