Young Audience Award 2022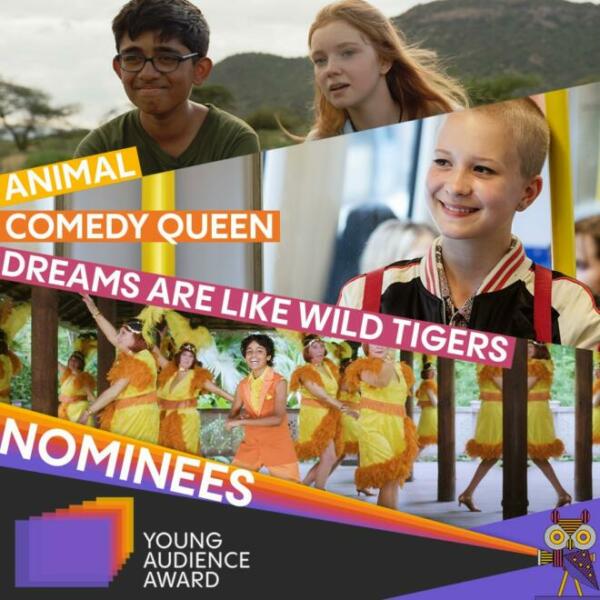 The Young Audience Award is organised and presented by the European Film Academy and the European Film Academy Productions and Creative Europe Media. The local YAA events are organised with the support of Athens International Children's Film Festival, Olympia International Film Festival for Children and Young People, CineDoc Kids.
Are you between 12 and 14 years old and want to join the biggest international film jury, explore European films and vote for the winner? Please fill this form by October 21st.
Three films two feature films and one documentary have been selected by film experts and teenagers from all over Europe in a two step awarding procedure to be in the running for the Young Audience Award 2022. The Award honours European films for an audience between 12 and 14 years and has been an official category since 2012. What's unique about it: The winners are being chosen by young juries in 42 European countries watching three films online as well as in over 60 movie theatres in more than 70 European cities.
The European Film Academy congratulates the three nominees for the YAA 2022: Animal directed by Cyril Dion – France, Comedy Queen directed by Sanna Lenken – Sweden, Dreams are Like Wild Tigers  Directed by Lars Montag – Germany.
Please find more details about the nominated films here.
The award ceremony will take place on 13 November 2022 in Erfurt (Germany) and will also be streamed on the YAA website: yaa.europeanfilmaawards.eu.